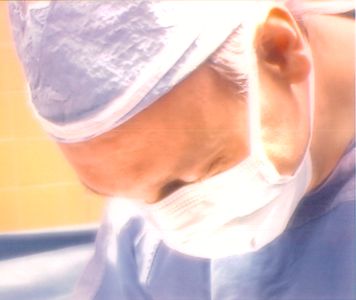 For more than half a century, Elgin Surgeons, Ltd. has continuously provided innovative surgical solutions to patients in the Chicago and northwest suburban area. The practice was established in 1953 by Douglas R. Morton, M.D. (click
here
for more), one of the first surgeons in this area who was specialty certified and was limiting his practice to surgery. Even by today's standards, Dr. Morton's training was exceptional. Under Dr. Morton's direction the practice provided surgical services across a wide spectrum of surgical subspecialties with a concentrated focus on Surgical Oncology, the surgical treatment of cancer. In that tradition, we continue to have a dedicated commitment to the ethical, compassionate and uncompromising care of patients with cancer.
In years past, the Elgin medical community had a long tradition of leadership and fierce independence. Independent practice was still the norm throughout our first twenty five years when Dr. Morton collaborated with a number of other fine independent surgeons including Dr. David Lewis, Dr Ivan Shapiro, Dr. Robert Flanigan, Dr. Robert Witkowski, Dr. Richard Powers, Dr. Douglas Travis, and Dr. Charles Johnson. Patient records from this era reveal an impressive array of complex cases and unusual tumors treated successfully at Elgin Surgeons, Ltd.
Dr. Joseph Michelotti (click
here
for more) independently established a similar practice in the Chicago suburban area in 1981. A shared sense of professional ethics and exceptional standards eventually lead to the merger his practice with Dr. Morton's. Following Dr. Morton's retirement, Dr. Michelotti's brother Michael (click
here
for more) joined the practice. These two brothers, known as Dr. Joe and Dr. Mike, have practiced surgery and served the Elgin community together for more than twenty years.
In the late 1980's and early 1990's Dr. Joseph Michelotti challenged traditional surgical methods and long held beliefs by being one of a handful of surgeons internationally to usher in the revolutionary use of "minimally invasive" techniques and video camera technology to perform major abdominal surgery. He demonstrated that postoperative recovery could be dramatically accelerated and complications almost eliminated by using a combination of hand crafted German instruments and sophisticated Japanese electronics to safely perform what was at that time condemned as "keyhole surgery". Elgin Surgeons, Ltd. courageously supported his vision by providing the costly equipment, and Dr. Michelotti has consistently kept Elgin Surgeons, Ltd.
in the vanguard of minimally invasive surgery
for the treatment of most abdominal and
peripheral vascular conditions
, such as intestinal colon and rectal disease including cancer, other digestive tumors and disorders such as gall stones and
acid reflux
, hernias,
vascular occlusions
and aneurysms.
Sadly, in 2008 local hospital practices mandated the down sizing and reorganization of Elgin Surgeons, Ltd. During this difficult time, 450 linear feet of files containing thousands of medical records dating back to Dr. Morton's first operative report were indexed and converted to a paper-less electronic format. This searchable database containing thousands of surgical cases from the Elgin area has served as a valuable educational resource, and the space saving paper-less format has improved office efficiency.
In 2012, after almost 60 consecutive years of service to the northwest suburban communities, Elgin Surgeons, Ltd. stopped accepting patients and suspended all practice activity. Throughout its history, Elgin Surgeons, Ltd. has employed surgeons with thoughtful judgment, consummate skill, unquestioned integrity and always an innovative spirit. We are grateful to the over 50,000 patients who have trusted us and supported our efforts.