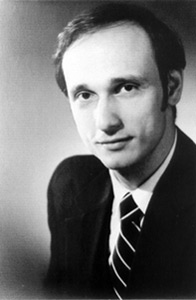 Dr. Joseph Michelotti (click
here
for CV) is an experienced and respected surgeon. Born and raised in rural Elgin, he has practiced in the area since 1981. After earning a Bachelor of Science in Medicine degree from Northwestern University, Dr. Michelotti graduated from the Honors Program in Medical Education at Northwestern University Medical School in Chicago. Remaining at Northwestern, he completed his specialty training in Surgery at the University's affiliated hospitals: Northwestern Memorial Hospital, Lakeside Veterans Administration Hospital, Children's Memorial Hospital and Evanston Hospital. Dr. Michelotti is certified by the American Board of Surgery (a member board of the American Board of Medical Specialties) and is a Fellow of the American College of Surgeons. He is a member of the American Society of General Surgeons, the Society of American Gastrointestinal Endoscopic Surgeons (SAGES), the Society of Laparoendoscopic Surgeons, the Association of American Physicians and Surgeons, and the American Society for Bioethics and Humanities. He has also been an active and involved member of the Chicago Medical Society, the Illinois State Medical Society and the American Medical Association. Dr. Michelotti has been willing to participate in organized medicine throughout his medical career.
In the late 1980's and early 1990's Dr. Michelotti challenged traditional surgical methods and long held beliefs by being one of a handful of surgeons internationally to usher in the revolutionary use of "minimally invasive" techniques and video camera technology to perform major abdominal surgery. He demonstrated that postoperative recovery could be dramatically accelerated and complications almost eliminated by using a combination of hand crafted German instruments and sophisticated Japanese electronics to safely perform what was at that time condemned as "keyhole surgery". Dr. Michelotti has consistently
stayed in the vanguard of minimally invasive surgery
for the treatment of most abdominal and peripheral vascular conditions, such as intestinal colon and rectal disease including cancer, other digestive disorders such as gall stones and acid reflux, hernias, vascular occlusions and aneurysms. He has developed an authoritative experience in minimally invasive and laparoscopic surgical techniques. Instructional motion pictures on a number of innovative surgical procedures by Dr. Michelotti have been presented at national and international educational conferences.
Dr. Michelotti has introduced
other innovations in the Elgin area
including skin sparing mastectomy with immediate breast reconstruction to aggressively treat breast cancer while offering a superior cosmetic appearance, clot busting drugs and balloon angioplasty to open clogged arteries and reestablish circulation to the legs and feet, pan-hepatic angiography and distal splenorenal shunt to decompress dangerous portal hypertension while avoiding hepatic encephalopathy, same day surgery and out patient hernia repair under local anesthesia. Recently, he has concentrated his efforts on the surgical treatment of gastrointestinal cancer and other tumors.
Dr. Michelotti is a medical staff member at five local hospitals: Sherman Hospital in Elgin, Provena St. Joseph Hospital in Elgin, Northwest Community Hospital in Arlington Heights, St. Alexius Medical Center in Hoffman Estates and Good Shepherd Hospital in Barrington.
Some of Dr. Michelotti's other activities involve hospital medical staff issues, biomedical and professional ethics, and public policy in medicine. He has published on topics in abdominal surgery, laparoscopic surgery, vascular surgery, transplant surgery, bioethics and law, as well as publishing several opinion pieces on health policy and medical professionalism. He has served as a bylaws consultant for hospital medical staffs and authored a model medical staff bylaws for Illinois hospitals published by the Illinois State Medical Society.
Most recently, Dr. Michelotti was accepting a limited number of patients by appointment only. No referral was necessary. He offered a full spectrum of surgical consultative services with a concentration on abdominal and gastrointestinal tumors. Currently, his practice is closed.